Miscellaneous Bonds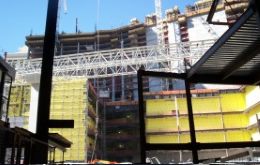 There are many other bonds that attorneys may need for themselves or their clients such as Liquor Bonds, License and Permit Bonds, and Lost Instrument Bonds, to name just a few. This category encompasses so many unique and niche bonds that we recommend you contact us directly with any questions you may have – bonds@adamslevine.com

The most popular miscellaneous bonds are explored below.

Indemnity Bond for Lost Instruments

Indemnity bonds are required by transfer agents, banks and co-op boards when a certified check, corporate bond, bearer certificate, stock certificate, trust deed, or certificate for co-op shares, etc., is lost or stolen. The usual recourse is to obtain a duplicate. Before issuing a duplicate, the originating bank, company or corporation will require an Indemnity Bond to protect it against loss, costs, damages or expense, should the original instrument be presented or paid through error.

Underwriting: Acceptance is determined by the financial status and ability of the owner of the missing security, the circumstances of the loss or theft, and the specifications of the missing item itself.

Liquor bonds

Liquor bonds are required by state regulations to own and operate a store, restaurant, bar or any other type of establishment in which beer, wine and/or liquor will be served and/or sold. They form part of the application process and must be renewed in concert with overall application renewal requirements.

License and Permit Bonds

Similar to Liquor bonds, License and Permit bonds are required by state regulation. They allow businesses to operate under state law and are tailored to each state's specific requirements. Some businesses may include auctioneers, laundromats, health clubs, mortgage brokers, etc., and requirements will vary based on type of business, state, amount of bond and duration.

Public Official Bonds

Similar in concept to Fiduciary Bonds, Public Official bonds allow people elected or appointed to public office to act in such capacity by ensuring faithful performance of their duties. Bond amounts are set by government statute and underwriting is primarily, although not exclusively focused on the integrity of the Principal or Public Official.

Additional Miscellaneous Bonds
There are many other bonds that individuals, businesses or attorneys may need for themselves or their clients such as bonds for Games of Chance, Private Investigator licenses, etc. The specific bonds listed here are only a few of the dozens of variations. Further, when no bond seems suitable, hand crafted bonds may be created. Please contact us for details at: bonds@adamslevine.com.